When participants check in to libraries on the Indiana Library Passport trail, they will be entered into a quarterly drawing for a prize package, including, but not limited to, historical tour tickets, architecture books and gift cards from local and national merchants. Participants are eligible to check in to each location on the passport once per week. Participants are limited to winning prizes once every 12 months.
The Indiana Library Passport Committee would like to thank the following for their generous donations: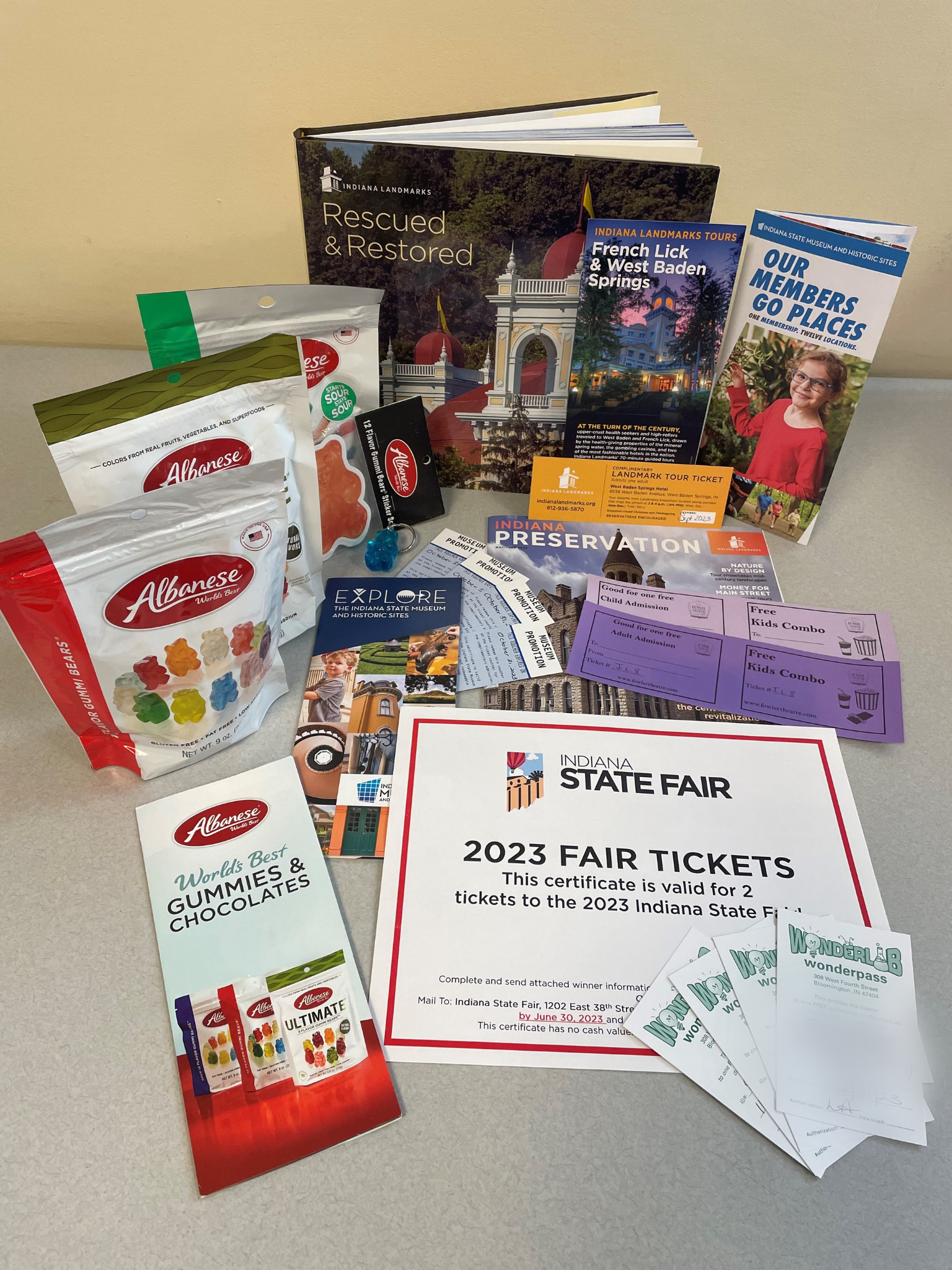 Limited-edition Indiana Library Passport mug now available!
This year, the Indiana Library Passport includes an extra prize: a limited-edition Indiana Library Passport mug! When passport users check in to a library, they will earn 100 points. Once a passport holder earns 2,000 points, they can redeem those points for the limited-edition mug. Points are earned once per week, per library. The mug is only available while supplies last. Please allow 4-6 weeks for shipping. Employees of libraries that participate in the passport are ineligible for the prize. Passport users may only redeem points for the mug one time.